Hunting is an exerting expedition and an engagement you can do as a professional or an amateur during your holidays. It enables you to connect with nature and keep yourself fit and engaged. Hunting can supplement your diet with game meat and even wild fruits. Everyone can participate in hunting, so long as they have preliminaries. Hunting is an experience worth trying at least once in your lifetime.
However, hunting is not a walk in the park and comes with some challenges, including harsh weather, dangerous terrain, and attacks by animals and bugs. Successful hunting demands exceptional preparation with solemn hunting gear to ensure you deal with unforeseen emergencies and come home with something. It is essential to know the kind of gear to include in your preparation if you want to have a successful engagement.
Here are the top five hunting gears you should prioritize:
1. Orange Vest
If you have interacted with hunters, you must have seen most of them in orange vests. Most people who have no information about the same must have been wondering why they do so. Why the bright orange vests instead of earth tones and camouflage patterns? When preparing for your hunting trip, the orange vest for hunting is the first thing you must ensure is in place. This shade of Orange, used on hunting vests, is called blaze orange, safety orange, or hunter orange.
There are a few reasons why hunters favor the orange vest, and the first one, to the surprise of many, is visibility and safety. Orange is a rare color in nature and is easily visible even in limited lighting. It is easier to be identified by other hunters even from afar, and they can reach out for help or maintain a reasonable distance to avoid overcrowding. However, it is different for wild game like deer, which can only see two primary colors—blue and green. The orange vest makes you visible to other hunters but invisible to the animals.
Besides safety and visibility in the wilderness, an orange hunting vest is a legal requirement enforced in 42 out of 50 states. It is safe to abide by legal conditions within the state you are operating in and avoid the borders of potential arraignment for illegal hunting, technically known as poaching.
2. A Rifle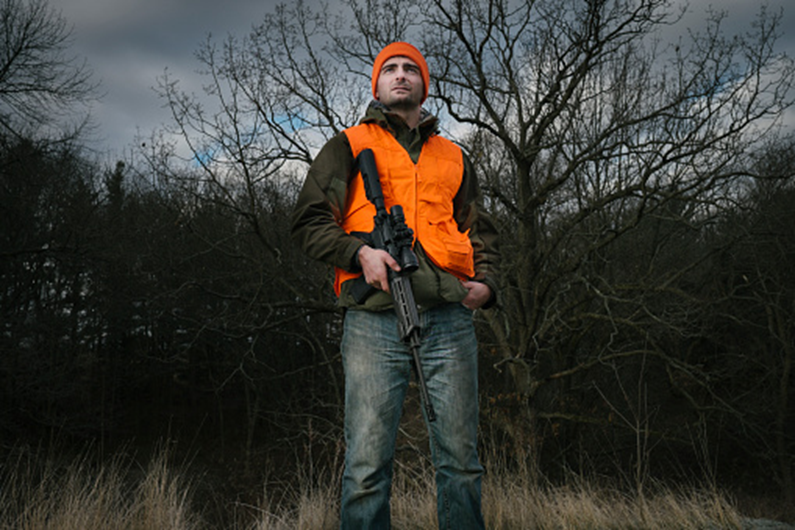 Hunting is all about hitting the target and going home with your game. You don't want a series of impotent shots that brings no success. You need a reliable weapon that takes down your target with one powerful shot. You shouldn't dare to go wild without a good weapon because you will not achieve your targets. A powerful rifle can make all the difference as far as a weapon is concerned. You should equip it will with enough extra rounds of ammunition.
A good weapon will make you confident and can be a security source. Hunting is unpredictable, and sometimes the hunter becomes the hunted. Some animals can charge at you, and any demonstration of cowardice will encourage them to get closer. With your rifle in place, you are badass.
3. RainGear
You should take advantage of reliable rain gear in your pack when setting out to go hunting. You need rain gear to protect yourself from the unpredictable weather and potential rains that are frequent in the wilderness. You don't want to be soaked by sudden rains when you are in the wild.
You Can Read This Article And Learn More
errordomain=nscocoaerrordomain&errormessage=could not find the specified shortcut.&errorcode=4
Besides personal safety, rain gear will be an excellent boost to your hunting success. Most animals do not move during rain, and it is a perfect time to approach close enough and get them down. With pattering rains, your body scent is washed away, and the sound of your boots is equally reduced to make it on vantage ground. Reliable rain gear will ensure you bring results even when it rains.
4.   Hunting Clothes and Boots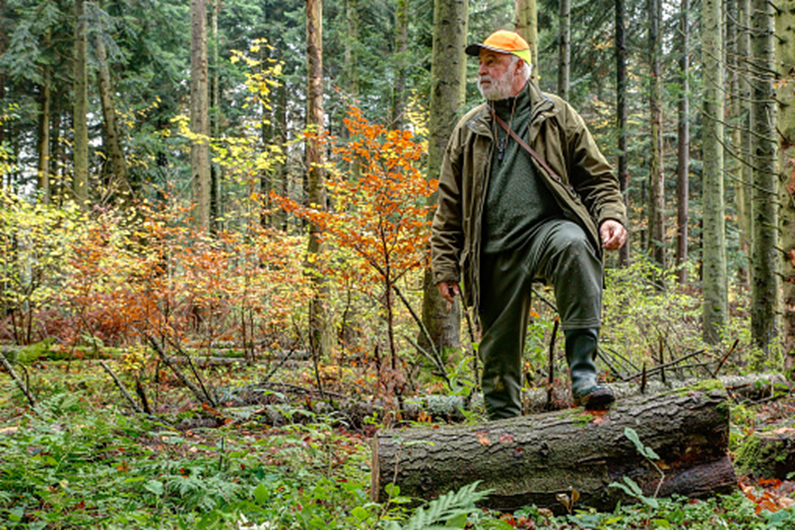 Hunting demands accuracy and tact. Part of this is based on your attire. You must be in the proper hunting attire, including clothes and boots. Your clothes should help you with personal safety, especially to go well with the unpredictable weather of rains and sunshine, cold and hot patterns. On top of that, your clothes should help you maintain obscurity from the animals and get closer before making your shots.
Therefore, you need camouflaged clothing and robust, reliable boots to stay stable on steep slopes and sliding terrains. Good boots can enable you to run faster, escape danger, or get closer to your target and make decisive shorts.
5.    A Hunting Knife
A knife will prove helpful all through your hunting spree. You may visualize and see yourself needing it only when you have your game on the ground, but this is just a snippet. Sometimes, you may need to cut your area through thickets and find natural camouflage.
You may need to cut a few things, including cutting some foods and fruits while in the wilderness. A knife can also be used as a quick weapon at close range in times of emergency. And ultimately, you will appreciate a reliable knife when you finally need to skin your game.
Conclusion
Hunting is an adventurous experience. As exciting as it is, it can be unpredictable, considering the weather and unique intercourse with nature. If you decide to go hunting, you need to start by making elaborate preparation and putting in place hunting gear to enhance your safety and success. This article gives the top five hunting gear every hunter should have.
Also, Read The Following: Master Oogway