Around 276 million automobiles are registered in the US, and 91% of households own at least one. Purchasing a car is a significant investment, but losing it takes only seconds. With the increasing prevalence of car theft nationwide, your vehicle could fall into the hands of carjackers at any moment. You should invest in a GPS tracking device for your car (or fleet of cars if you manage one).
But what is a GPS tracker? A GPS tracker, often known as a vehicle tracking device, is a gadget you put into your automobile to get the vehicle's location in real-time. The device utilizes GPS (Global Positioning System) to track cars worldwide. 
The device relies on a constellation of satellites to communicate and determine its precise location, a process known as trilateration. By collectively leveraging three or more satellites, they can accurately hone in on the vehicle's latitude, longitude, and altitude in real-time.
GPS trackers sync with your phone or tablet software, so you can conveniently monitor your vehicles anytime. They're lifesavers for households and businesses!
What is Vehicle Tracking?
As the name implies, one of the most fundamental features of vehicle tracking systems is the ability to track cars in real-time. GPS trackers can be used to locate a lost car. This makes it an essential anti-theft device. It also facilitates fuel management, dispatching, and driver behaviour analysis.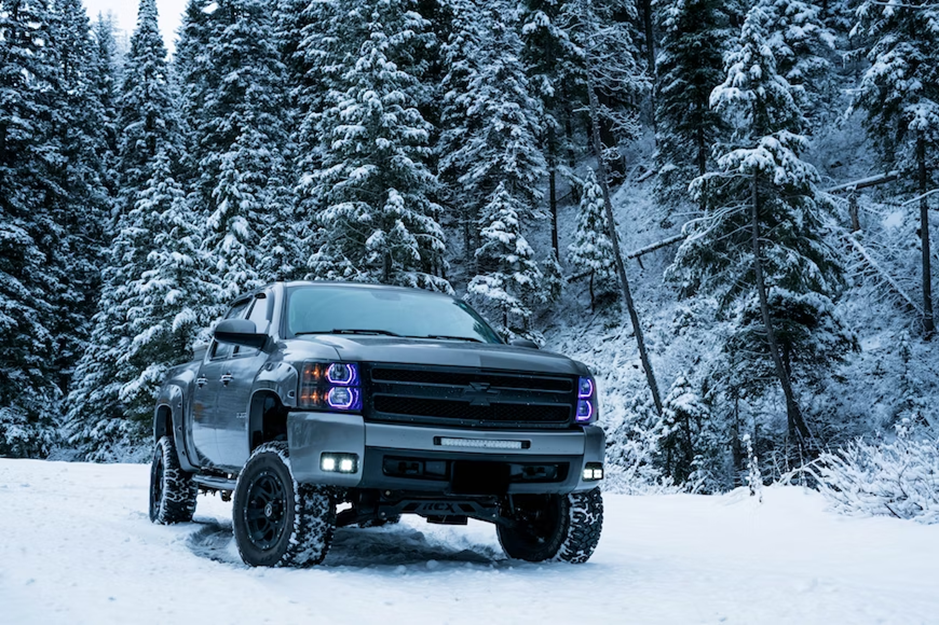 Active and passive vehicle tracking systems are the two traditional categories of vehicle tracking. In dynamic systems, information is collected and sent in real-time, while passive systems save data, which can later be retrieved.
You Can Read This Is the Best Article:
Without a mobile signal, data is saved on the device until it can be delivered. Some tracking systems, however, might combine active and passive tracking. Regarding managing and enhancing vehicle safety, car tracker packages have several advantages. Here are some perks of having a good GPS monitoring gadget on your automobile at the most affordable pricing. Here are some other benefits you may find beneficial.
1. Enhanced Security
A GPS tracker on your car might increase security and guard against theft. When your automobile is moved or tampered with, GPS gadgets can provide real-time updates so you can react appropriately. It also permits the remote immobilization of a stolen car, making it difficult to drive it away.
Creating geofences around essential locations, like your grocery shop, can help you monitor the whereabouts of your vehicles. You will receive a notification if any car or van crosses the boundaries of these geofences, allowing you to detect potential thefts quickly.
2. Get Stats and Details About Your Trip
Installing a vehicle tracking system has another advantage; it provides important information about your trip. It displays the locations you visited, your average speed, and the dates of your travels.
So, these statistics may be valuable for your routine maintenance or other personal goals. You may rest easy knowing you're constantly in the loop about your car's status if the proper system is in place.
3. Insurance Discounts
If you own a car, you must have insurance. However, if your vehicle has a GPS tracking device installed, you may be eligible for premium discounts. Today, many insurance providers offer discounted rates to clients who install car tracking technology because it enables them to track and monitor the driving behaviour of their vehicles, lowering the overall risk.
This insurance also includes coverage for both damage and theft. This implies that carjackers will reimburse you if they steal your car under questionable conditions. To cover theft, insurance firms will probably demand a high premium. However, they also provide fantastic rebates for cars equipped with GPS trackers. That's because a GPS tracker makes it much simpler to find a stolen car.
A quality vehicle tracking system could save you a considerable sum annually. Moreover, it provides the added benefit of saving you the trouble of seeking compensation should your vehicle ever get stolen, freeing you from unnecessary losses and stress.
4.   Enhance Vehicle Maintenance
Regular maintenance will keep your vehicle in top shape and extend its lifespan. Advanced GPS trackers can provide routine diagnostics of your vehicle, offering comprehensive details about its condition and alerting you to any issues with specific car parts. Moreover, GPS trackers can monitor fuel consumption and riding behaviours such as erratic braking and acceleration.
You can keep your automobile performing well by tracking these parameters while decreasing running costs. These features will ensure that your car is in excellent condition. Similarly, you may also spend less on maintenance due to fewer breakdowns.
5.   Allows You to Get Help in an Emergency
It's common for a driver to find themselves in a roadside emergency needing help. A GPS tracking device is an invaluable tool to convey your exact location to emergency services, enabling a quicker response time and more precise assistance.
A GPS tracker is a godsend when you're stuck in nowhere. Rather than fumbling with directions, which wastes precious time and causes confusion, you can share your location and wait for assistance.
Bottom Line
Having a GPS tracking system is essential if you own a car. Utilizing a vehicle tracking system for your vehicle has many benefits. However, thorough research on various systems is required to ensure a cost-effective choice to get the most out of the vehicle tracking system. Your life will become considerably simpler as a result.
Also, Read: The Following:  Yimusanfendi